Built In, Built-in Cooking, Compact Ovens
BOSCH HBG634BS1 Series | 8 Built-in Electric oven 60 x 60 cm INOX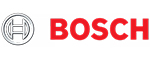 Rated 5.00 out of 5 based on

23

customer ratings
The built-in oven: you get perfect baking and roasting results.
4D hotair: Uniform heat distribution for perfect results – in every level.
TFT screen: easy to use thanks to the rotating navigation ring with visible text and symbols.
EcoClean Direct: Almost no cleaning required thanks to a special coating on the back wall that automatically absorbs dirt.
Flat door with SoftOpen and SoftClose: the oven door opens and closes very gently and quietly.
Technical Specifications:
Oven Type/Heating Systems:
Oven with 13 operating modes:
4D hotair, Hotair Eco, Up & Down Heating, Up & Down Eco Heating, Hot Air Combination with Grill, Large Surface Grill, Small Surface Grill, Pizza Tread, Bottom Heating, Mild Baking, Drying Tip Warm-up, Heat retention
Temperature range 30 ° C – 300 ° C
Design:
Dimensions:
Self-cleaning surface EcoClean: Rear
Crystal inner surface of the door
Comfort:
2.5 "-TFT- color screen with graphics and touch keys
Recommended temperature
Current temperature
display Warm-up display
Sabbath function
SoftClose soft door closing, SoftOpen soft door opening
Electronic watch programmer
Fast and automatic warm-up
New door handle design
Sides/Support Rails:
General purpose pan, Combination grill, enameled shallow pan
Environment and Safety:
Low door glass temperature
Child safety lock
Automatic oven safety shut-off
Residual heat
indicator ON / OFF button
Characteristics:
Length of connection cable: 120 cm
Total power: Total electrical connection load: 3.6 kW
Device dimensions (HxWxD): 595 mm x 594 mm x 548 mm
Wall dimensions (HxWxD): 585 mm – 595 mm x 560 mm – 568 mm x 550 mm
Energy class (EU 65/2014): A + on a scale of energy classes from A +++ to D
Useful chamber volume: 71 liters