Built In, Built-in Cooking, Hobs
BOSCH PIE645FB1E Series | 6 Induction hobs 60 cm Black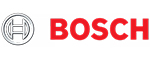 Rated 5.00 out of 5 based on

23

customer ratings
Induction hob: cooks quickly, is clean and safe with little energy.
DirectSelect: Immediate selection of desired cooking zone, power level and additional functions.
Perimeter frame: A stainless steel frame around the hearth, ideal for installation on existing bench notches.
PowerBoost: Up to 50% more power for faster heating.
If something goes wrong during cooking, such as food overflowing, the hob switches off automatically, saving your last settings.
Child lock: locks the control to prevent accidental settings changes.
Technical Specifications:
Specifications:
Stainless perimeter frame
DirectSelect 1.0 controller
Digital displays
Electronic with 17 levels 1, 1., 2..9
4 induction zones
1 x Ø 180 mm, 1.8 kW (maximum Power 3.1 kW)
1 x Ø 180 mm, 1.8 kW (maximum Power 3.1 kW)
1 x Ø 145 mm, 1.4 kW (maximum Power 2 , 2 kW)
1 x Ø 210 mm, 2.2 kW (maximum Power 3.7 kW)
All
General Characteristics:
QuickStart function
ReStart function
Ability to display energy consumption
Off timer for each cooking zone
Time reminder
Digital 2 levels
pan recognition
Power management function
childproof lock
Safety time-switch-off
Key Lock
Total load 7400 W
Dimensions:
Device dimensions (WxD): 583 mm x 513 mm
Wall mounting dimensions (HxWxD): 55×560-560×490-500 mm