Built In, Built-in Cooking, Compact Ovens
Bosch HBA513BS00 Series | 4 Built-in oven 60 x 60 cm INOX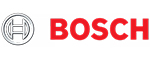 Rated 5.00 out of 5 based on

23

customer ratings
3D Hotair: perfect results thanks to the excellent heat distribution in 3 levels at the same time.
LED display: ease of use thanks to time scheduling functions.
Submersible switches: For easy cleaning of the front panel.
Gray Enamel: very easy to clean interior thanks to the smooth surface without sharp edges.
€459,00

EU New energy efficiency label:

On a scale of energy classes from A to G
European characteristics sheet
Technical Specifications:
Oven Type/Heating Systems:
Oven with 5 modes of operation:
3D Hotair, Up & Down Heating, Combination of hot air with grill, Large surface grill, Hot air / gentle baking
Temperature range 50 ° C – 275 ° C
Oven capacity: 71 liters
Design:
Rotary switches
Large capacity oven with gray enamel interior
Comfort:
Digital display LED display
Electronic watch programmer
Quick warm up
Halogen lighting
Cooling fan
New door handle design
Sides/Support Rails:
Combination grill, general purpose pan, enamel 10 lt deep pan
Environment and Safety:
Characteristics:
Length of connection cable: 120 cm
Total power: Total electrical connection load: 3.4 kW
Device dimensions (HxWxD): 595 mm x 594 mm x 548 mm
Wall dimensions (HxWxD): 585 mm – 595 mm x 560 mm – 568 mm x 550 mm
Energy class (EU 65/2014): A on a scale of energy classes from A +++ to D
Useful chamber volume: 71 liters