Built In, Built-in Cooking, Cooker Hoods
BOSCH Serie | 6 Fireplace Extractor, 60 cm DWB068E50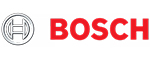 Rated 5.00 out of 5 based on

23

customer ratings
The fireplace absorber: placing it on the wall, gives you complete freedom in designing your kitchen.
Output capacity: 790 m3 / h, ensuring fast and optimal air quality of the kitchen.
LED Lighting: for perfect, highly energy efficient fireplace lighting.
Intensive Reset mode: Automatically returns the cooker to the normal operating mode after 6M.
Particularly silent: high performance at 45 dB.
€590,00
Technical specifications
Design
Box 45 mm superslim
Electronic control, push-button low-lift and 7-stage display
Operation and performance
For operation with air extraction or recycling
Ability to absorb in the extraction mode according to EN 61591 ø 150 mm:
Maximum operating range 440 m³ / h
Intensive 790 m³ / h
3 absorption steps + 2 intensive operation
Noise levels min./max. normal operation: 48/59 dB (according to European Directive 65/2014)
BLDC EcoSilence Drive engine for maximum performance and energy savings
Total power: 166 W
Comfort:
Distinctive illumination with 2 LEDs of 3W
Turn Dimmer on and off
SoftLight illumination system
Automatic extension for 10 minutes
Saturation indicator for metal filters and activated carbon filters
General characteristics
Energy class: A +, on a scale of energy classes from A ++ to E *
Average annual energy consumption: 29.8 kWh / year *
Fluid Dynamics Performance: A *
Lighting performance: A *
Fat retention yield: C *
Lighting intensity: 745 lux
Color Temperature: 3500 K.
2 x metal filters with aluminum frame washed in the dishwasher
Internal frame easy to clean
Easy placement system
Plug-in cable with 1.3 m plug
Dimensions
Diameter of pipe Ø 150 mm, 120 mm
Exit mode (HxWxD): 628-954 x 600 x 500 mm
Recycling mode (HxWxD): 628-1064 x 600 x 500 mm