Built In, Dish Washers Built-in, Washing
BOSCH Semi Built-In Full Size Dishwasher A+++ Inox SMI68TS06E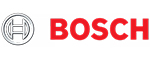 Rated 5.00 out of 5 based on

23

customer ratings
Trust PerfectDry for perfect drying results on demanding dishes, glassware and even plastic utensils.
PerfectDry thanks to Zeolith®: you have perfect drying results with 3D air movement, even for plastic utensils.
GlassSecure holder and program 40 ° C Glasses: perfect results and even greater safety for wine glasses.
AquaStop: 100% lifetime warranty to protect your home appliances from damage due to water leakage.
GlassProtect: for gentle care of glassware and the most sensitive utensils.
EcoSilence Drive: energy efficient and quiet in use inverter motor, with particularly long life.
€1.085,00

Consumption and performance
Energy class: A +++ on a scale of energy classes from A +++ to D
Consumption – duration at first. Financial 50:
◦ energy 0.83 kWh / water 9.5 lt / year 195 min
◦ annual consumption. (280 washes) 237 kWh / 2660 lt
Katan. water in the year. Automatic 45-65: from 7 lt (depends on the degree of soiling of the utensils)
Drying capacity: A
Capacity in crockery: 14
Noise levels: 42 dB (A) re 1 pW
Noise levels (silent program): 40 (A) re 1 pW
Programs and special features
8 programs: Intensive 70 ° C, Auto 45-65 ° C, Economical 50 ° C, Silent 50 ° C, Short 60 ° C, Glasses 40 ° C, Fast 45 ° C, Prewash
Laundry care program
4 special functions: remoteStart – remote start, VarioSpeedPlus – wash time reduction, HygienePlus – maximum hygiene, ExtraDry – additional drying
Basket equipment
VarioFlex Pro Basket System with flexible elements in red
varioDrawer Pro – flexible third basket
EasyMove – Top basket height adjustment on 3 levels, even at full load
8 foldable plate elements in the lower basket and 6 in the top
2 shelves for cups in the upper basket & 2 on the bottom
GlassSecure wine glass holder
Folding glass holder bar in lower basket
Technologies
Zeolith® – optimal drying with energy saving
EcoSilence Drive – silent and durable inverter motor
Aqua-Sensor, Load Sensor
Auto 3in1 – automatic identification of all detergents (liquid, powder, tablets)
GlassProtect – glass protection system
DosageAssist – controlled dissolution of tablets
Heat exchanger – energy saving, utensils protection & better drying
Flow heater with built-in pump
Self-cleaning three-level filter
Washing machine displays and handling
Control panel with black touch keys
Color TFT screen with high-resolution graphics and text
Default start time 1-24 hours
Electronic display of salt, rinse aid
Security features
AquaStop with lifetime warranty for damages to the household effects in the event of a breakdown
| | |
| --- | --- |
| Energy Label | Class A+++ |
| Colors | White |
| Place Settings | 14 place capacity |
| Dishwasher Type | Semi Integrated |
| Connectivity | Wi-Fi |