Built In, Built-in Cooking, Hobs
BOSCH PVQ811F15E Series 6 Induction Hobs with built-in extractor hood 80 cm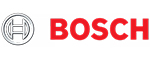 DirectSelect: 

Direct and simple selection of the desired cooking zone, power level and additional functions.
CombiZone: combine two induction hob zones into one, to heat large cookware.
 

Automatic activation function: 

automatically activates your hood to clean the kitchen of water vapor when your hobs are lit.
 

MoveMode function: 

automatic adjustment of the cooking intensity level allows you to boil what you want quickly in the front cooking zone and simmer in the rear cooking zone.
 

PowerBoost: 

up to 50% more power for faster heating on your induction hobs.
Specifications
Ventilation system with 9 electronically controlled fan power levels and 2 Boost-/Intensive fan power levels (with automatic revert) via Direct Select 1.0 Touch Control user interface
Automatic switch-on of ventilation system when a cooking zone is used
Automatic delayed shut-off after cooking to erase residual odors after cooking
High-performance, low-noise blower with energy-effcienct BLDC-technology
CleanAir odor filters: Lifetime of 360 hours of cooking
All parts of the unit are easy-to-clean, fully dishwasher safe and heat resistant
Powerful drainage system for spillages that exceed 200ml of liquids
Noise level in recirculated extraction: min. normal setting 41 dB  re 1 pW, max. normal setting 68 dB  re 1 pW, max. Boost-/Intensive setting 72 dB  re 1 pW.
Extraction performance in recirculated extraction: min. normal setting 150 m3/h , max. normal setting 500 m3/h , max. Boost-/Intensive setting 615 m3/h
Dimensions (W x D): 802 x 522 mm