Built In, Built-in Cooking, Hobs
BOSCH PUE611BB1E Serie | 4 Induction hobs 60 cm Black, wall mounting without frame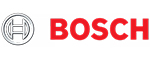 Induction hob: cooks quickly, is clean and safe with little energy.
 

TouchSelect: 

Select the desired cooking zone and easily adjust the desired power level.

 

PowerBoost: 

Up to 50% more power for faster heating.

 

If something goes wrong during cooking, such as food overflowing, the hob switches off automatically, saving your last settings.

Timer with off function: 

deactivates the selected cooking zone after the operating time you have set.

Child lock: 

locks the joystick to prevent accidental settings changes.
Specifications
TouchSelect control

Digital displays

Fully electronic control with 17 power levels

4 induction cooking zones

1 x Ø 180 mm, 1.8 kW (maximum Power 3.1 kW)




1 x Ø 180 mm, 1.8 kW (maximum Power 3.1 kW)




1 x Ø 145 mm, 1.4 kW (maximum Power 2 , 2 kW)




1 x Ø 210 mm, 2.2 kW (maximum Power 3.7 kW)

PowerBoost function for all zones
General characteristics
QuickStart function

ReStart function

Off timer for each cooking zone

Alarm function with adjustable warning duration

2 stages of heat residue display for each zone (H / h)

Child lock

Automatic security deactivation

Total load 4600 W
Dimensions
Device dimensions (WxD): 592 mm x 522 mm

Wall mounting dimensions (HxWxD): 51×560-560×490-500 mm