Built In, Built-in Cooking, Hobs
BOSCH PKG645FB2E Series 6 Electric hobs 60 cm Black, built-in with frame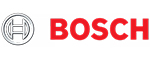 DirectSelect: 

Direct and simple selection of the desired cooking zone, power level and additional functions.
18 and 21 cm extendable cooking zones.
Perimeter Frame: A stainless steel frame around the hob, ideal for installation in existing counter cutouts.
 If something goes wrong during cooking, such as food spilling over, the hobs automatically switch off, saving your last settings.
Timer with switch-off function: switches off the selected cooking zone after the operating time you have set.
Generally
Type of hearth: Electric stove
Installation type: Autonomous stoves
Dimensions of the cooking zones: 1 x 18,0 cm Ø, 1 x 21,0 cm Ø, 2 x 14,5 cm Ø
Power of cooking zones: 1 x 1.7 KW, 1 x 2.2 KW, 2 x 1.2 KW
Basic surface material: Glass ceramic
Frame type: Perimeter frame
Energy consumption of hob: 192,4 Wh/kg
Dimensions
Indoor unit dimensions: (HxWxD): 48 x 583 x 513 mm
Minimum installation height: 490 mm
Maximum installation height: 500 mm
Minimum installation width: 560 mm
Maximum installation width: 560 mm
Installation depth: 48 mm
Appliance height above the worktop: 3,0 mm
Technical Specifications
Included user manuals: [EL, ES, PT, TR]
Functions for easy use
Number of power levels: 17 power levels
Flexibility of cooking zones: Double cooking zone
cookingSensor Plus ready (sensor sold separately): No
Electronic timer: Yes
Connectivity
Security
Residual heat indicator light: special