Built In, Built-in Cooking, Hobs
BOSCH PKE645FN2E Series 6 Electric hobs 60 cm wall mounting with frame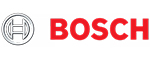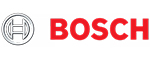 DirectSelect: 

Direct and simple selection of the desired cooking zone, power level and additional functions.




Perimeter Frame: 

A stainless steel frame around the hob, ideal for installation in existing counter cutouts.

PowerBoost: 

up to 20% more energy when cooking with your electric hobs.

 

If something goes wrong during cooking, such as food spilling over, the hobs automatically switch off, saving your last settings.

Child safety lock: 

locks the controller to prevent accidental changes to settings.
Compare
Specifications
Power levels: precise heat adjustment in 17 levels (9 main levels and 8 intermediate levels)
Front left : 145 mm, 1.2 kWatt
Rear left: 210 mm, 2.2 kWatt
Rear right: 145 mm , 1.2 kWatt
Front right: 180 mm, 2 kWatt (maximum power 2.3 kWatt)
General characteristics
DirectSelect 1.0 control: direct control of the power of the hob via the integrated touch bar
PowerBoost function, Front left: water boils faster using 20% ​​more energy than the highest average level
ReStart function: if the hob is turned off by mistake, it can restore all its previous settings if you turn it on again in the next 4 seconds
Automatic safety shutdown
Central switch with Stop function
2 Levels of residual heat indicator for each zone (H/h): shows which cooking zones are still hot or warm
Operation indicator lamp: shows whether the hob is heating up
Dimensions
Device dimensions (HxWxD): 4.8×58.3×51.3 cm
Built-in dimensions (HxWxD): 4.8x56x50 cm