Built In, Built-in Cooking, Hobs
BOSCH PIE645BB5E Series 4 Induction hobs 60 cm surface mount with frame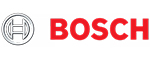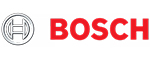 TouchSelect: 

Selection of the desired cooking zone and easy setting of the desired power level.
Perimeter Frame: A stainless steel frame around the hob, ideal for installation in existing counter cutouts.
 

PowerBoost: 

up to 50% more power for faster heating on your induction hobs.
 If something goes wrong during cooking, such as food spilling over, the hobs automatically switch off, saving your last settings.
Timer with switch-off function: switches off the selected cooking zone after the operating time you have set.
Compare
Specifications
Power levels: precise heat adjustment in 17 levels (9 main levels and 8 intermediate levels)
Front left: 180 mm, 1.8 kWatt
Rear left: 180 mm, 1.8 kWatt
Rear right: 145 mm, 1.4 kWatt
Front right: 210 mm, 2.2 kWatt
General characteristics
PowerBoost function for all bands
TouchSelect control: power control via the integrated +/- touch keys
2 Levels of residual heat indicator for each zone
Central switch with Stop function
Automatic safety shutdown
Ability to customize power
Dimensions
Device dimensions (HxWxD): 5.5×58.3×51.3 cm
Built-in dimensions (HxWxD): 55x56x49-50 cm