Blender, Food Preparation, Small Appliances
BOSCH MSM64010 Hand Blender ErgoMixx 450 W White, red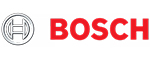 Powerful 450 Watt motor: 

enough power for daily processing of even large quantities of materials.

 

Quadruple blades QuattroBlade with AntiSplash: 

fast, optimal and homogeneous processing of materials.

Easy handling through soft grip, light weight and ergonomic design.

 

Two speeds: 

easy speed adjustment.

 

Practical mixing container – measuring cup: 

for easy measuring of the amount of ingredients and mixing of small quantities.
Specifications
Extra-lightweight with special ergonomically shaped handle and comfortable, non-slip soft-touch coating
Blender foot with sharp QuattroBlade four-winged blade makes it easy to puree, blend and chop
Practical click mechanism for detaching the dishwasher-safe blender foot makes it easy to use and clean
With additional turbo setting for maximum power at the touch of a button
Powerful 450 watts motor for perfect results
Heat resistant plastic foot with stainless steel blades
Transparent, calibrated mixing beaker