Blender, Food Preparation, Small Appliances
BOSCH MSM2623G Hand Blender CleverMixx Dip & Dressing 600 W White, vivid green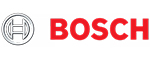 Very powerful 600 Watt motor: 

sufficient power to process even many materials.

 

Ergonomic handle: 

comfortable to hold during use.

 

Easy to use: 

puree ingredients with the push of a button.

 

Chopper included: 

chop herbs, nuts, hard cheese and more quickly and easily.

 

SlimFoot: 

ideal for small amounts of dressing, sauce, mayonnaise and much more.
Specifications
600 Watt
Powerful hand blender
Excellent handling throughtouch handle, large buttons and ergonomic shaping
Quiet, low vibration motor
High-quality stainless steel foot
Innovative four wing blade for perfect results
SlimFoot mini foot included. Perfect for preparing individual portions of desserts, sauces and condiments and for children's meals
Easily detachable blender foot with eject buttonBlender foot and attachments (except gear box) are dishwasher proof
Transparent, calibrated mixing beaker
Handy mini chopper cuts herbs, nuts, onions, meat, cheese