Food Preparation, Meat Grinder, Small Appliances
BOSCH MFW3630I Meat Mincer CompactPower 1600 W White, pale orange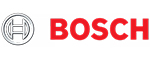 1600Watt blocking power and processing 1.9kg of meat/minute

 

High efficiency: 

uniformly processed materials in the shortest possible time.

 

Compact design: 

ergonomic design and easy storage of the meat grinder.

 

Reverse motion function: 

to release materials stuck in the device during processing.

 

Sausage Maker: 

the easy way to prepare fresh, homemade sausages with ingredients of your choice.
Specifications
More than 10 functions from mincing meat or fish to shredding vegetables, cheese and more
Meat mincer size 5
Output per minute: 1.9kg
2 speed for excellent shredding and citrus Press results
Reverse function for increased security
Double sided knife for perfect results
Rubber feet for extra stability
Large filling tray, handy stuffer
Integrated accessory storage solution
Power: 500 W
Can be stowed away easily