Food Preparation, Meat Grinder, Small Appliances
BOSCH MFW67440 Meat grinder ProPower 700 W Silver / Black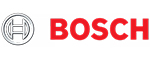 Rated 5.00 out of 5 based on

23

customer ratings
Powerful meat grinder for fast and reliable processing every day. Great flexibility because it has more than 10 functions. Something more than a simple meat grinder.
Powerful 2000W motor: evenly processed meat as soon as possible.
High efficiency and large quantity processing: uniformly processed materials in the shortest possible time.
The most flexible daily help with more than 10 functions for the preparation of minced meat or fish up to the slicing, cutting and grating of vegetables, cheeses and many other foods.
Reverse motion function: to release materials stuck to the device during processing.
Chopper for comfortable rubbing and easy cutting of food.
Security:
Stability in use thanks to the clever design
A rocking machine is not safe. Thanks to the rubber legs, the meat grinder remains stable in place even during use.
Performance:
Evenly processed food in the shortest possible time.
Ideal even if you want to process large quantities of meat in a short time. The high quality meat grinder is special for processing large quantities, quickly and comfortably. Thanks to the powerful motor it is not only fast but also reliable.
Remove food stuck inside the processing tube with the push of a button.
When grinding very hard materials, a meat grinder can get stuck. In such a case you need the reverse motion function which helps you to release stuck materials. Thanks to this feature, the meat grinder is ready to use again very quickly.
Quality:
Suitable for processing various materials such as for grating cheese, cutting hard vegetables and so on.
Stainless steel tools complete in a short time all mixing of materials, stirring and kneading. With high quality turbo tools it is easy to beat whipped cream and egg whites for meringue and prepare fluffy mixes. Kneading hooks are ideal for heavier and harder materials such as homemade bread – making food processing an enjoyable process.
High construction specifications.
A meat grinder must be of high quality to ensure its high efficiency even when processing very hard materials. This meat grinder meets the high quality standards of the Bosch brand. They are guaranteed to be durable, reliable and constructed to have a long service life.
Variety of Application:
These sausages are fresher than the ones in your neighborhood butcher shop.
Homemade sausages can be prepared fresh ingredients that you choose according to your preferences and tastefully satisfy your guests. The special sausage accessory allows you to create your own delicious sausages, from chicken, beef or pork, or with vegetarian ingredients.
Easy and simple thanks to the special accessory.
You can make homemade stuffed sausages even if you do not have much time. This accessory is designed to make the process easier: you easily prepare the 'tube' with the ingredients of your choice and fill it with delicious cheese or whatever you want.
Versatility.
Do you know that a meat grinder can do much more than grind meat? With more than 10 functions, with a meat grinder you can grind meat or fish, grate vegetables, nuts and cheese, prepare homemade smoothies and much more. Thanks to its flexibility and range of accessories, it is an easy-to-use assistant for your daily cooking.
Ideal accessory for you to prepare a very wide variety of dishes.
The cutter is a very useful accessory that you can use every day. There is no limit to what you can cut or rub. It is suitable for a wide variety of ingredients such as vegetables, fruits, hard cheese, nuts, onions or even cold pieces of chocolate.
Comfort:
Smart, ergonomic design with built-in storage.
You do not need to look for the chopper discs in your kitchen cabinets. The meat grinder is designed so that discs can be easily stored in the built-in storage space so that you have everything perfectly organized.