Blender, Food Preparation, Small Appliances
BOSCH MCM3501M Food processor MultiTalent 3 800 W Black, Brushed stainless steel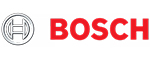 Powerful motor: 

fast and easy processing with two speed settings and instant high speed function

 

More than 50 functions: 

grating, cutting, grinding, slicing, mixing, and much more – thanks to versatile accessories such as the mixer, the multicutter and the variety of blades such as the MultiLevel6 knife.

 

Transparent plastic bowl: 

2.3 lt capacity with transparent lid, lid with funnel and presser.

 

Easy to use and practical: 

the components can be stored in the bowl and are thus immediately available for use. Thanks to the smart marking, the components can be installed quickly.

 

The parts are dishwasher safe: 

easy and convenient cleaning of the parts in the dishwasher.
Specifications
800 Watt
Color of body Black / Brushed stainless steel
Perfect results in a short time: with the 800 watt motor, 2 speed settings and moment function
Multifunctional knife, stainless steel
2.3 l Transparent plastic mixing bowl for 500 g flour + ingredients (maximum 0.8 kg of dough mixture) including lid with funnel and stuffer
Polycarbonate liquidiser (1 litre capacity)
Also suitable to crush ice for cold drinks
Grinder for processing hard ingredients such as coffee beans, hard cheese, grains, spices or ice cubes – with grinder knife
Chopper for a very fast and precise processing of herbs, nuts, onions or garlic – with MultiLevel6 knife
Reversible slicing (thick and thin) and reversible grating (coarse and fine) discs
Discs stainless steel
Dough Tool
Beating disc for whipped cream and egg whites
All plastics that are in contact with food are BPA free
SmartStorage: storage of standard accessoires directly in the bowl
Safety locking lid and bowl
Integrated cable storage
Rubber suction feet for extra stability