Food Preparation, Mixers, Small Appliances
BOSCH MCM3100W Food Processor MultiTalent 3 800 W White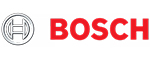 Powerful motor: 

fast and easy processing with two speed settings and instant high speed function



 

More than 20 functions: 

chopping, grating, mixing, and more – thanks to versatile accessories, such as the multifunctional stainless steel knife and a double-sided cutting disc for chopping and grating.

 

Transparent plastic bowl: 

2.3 lt capacity with transparent lid, lid with funnel and presser.

 

Easy to use and practical: 

the components can be stored in the bowl and are thus immediately available for use. Thanks to the smart marking, the components can be installed quickly.

 

The parts are dishwasher safe: 

easy and convenient cleaning of the parts in the dishwasher.
Technical Characteristics
Accessories
Multifunctional stainless steel knife
Double-sided disc for cutting and scraping
Beating disc for whipped cream and egg whites