Food Preparation, Mixers
Bosch Lifestyle MCM3501M 800-Watt Food Processor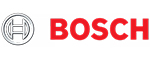 MultiTalent 3 – the compact and versatile kitchen assistant with more than 50 functions. Makes cooking and baking easier and even fun!
Strong motor: fast and easy processing with two speed settings and pulse function.
More than 50 functions: grating, cutting, grinding, chopping, mixing, and much more – thanks to versatile accessories such as the mixer, the chopper and various blade attachments such as the MultiLevel6 knife.
Transparent plastic bowl: 2.3 l capactiy with transparent lid, funnel and stuffer.
SmartStorage: accessories can easily be stored in the mixing bowl.
Dishwasher-safe accessories: easy and convenient cleaning of the accessories in the dishwasher.
Perfect results thanks to the strong motor.
You like to save time when cooking? Thanks to the strong motor with two speed settings and pulse function for major tasks you can easily prepare a fast and tasty meal. So you have more time for other things.
More than 50 functions with mixer, chopper and knives.
You are looking for an allrounder in the kitchen to replace other devices? Grate vegetables or chop fruit quickly knead bread dough perfectly, mix a tasty smoothie, chop onions, grate carrots, grind coffee beans or chop herbs, with 50 functions the food processor leaves nothing to be desired.
Transparent plastic bowl with lid including stuffer.
Yeast dough rises best in a covered bowl as the warm air is trapped inside. The transparent bowl with 2.3 l capacity and transparent lid allows you to easily see and check if the yeast dough has already risen without having to open the bowl.
Accessoires can be stored in mixing bowl.
No more searching for accessories! The standard accessories can be stored easily in the 2.3 l bowl, which saves space and keeps them at hand. With the smart markings it's easy and quick to put the accessories together. So you have more space, even in the smallest kitchen.
Easy cleaning thanks to dishwasher-safe accessories.
Cleaning after preparing food usually takes time. Now cleaning up has become even more comfortable. The accessories are usually dishwasher-safe and ensure easy and convenient cleaning in the dishwasher, which saves a lot of time.
Prepare smoothies with the included blender.
Preparing fresh smoothies every day can be a lot of work. Not any more. With the practical blender with 1.0 l capacity, it's easy to prepare tasty smoothies or sauces. And afterwards you can simply put the blender in the dishwasher.
Shred small amounts of herbs, meat, cheese, vegetable, fruit.
You like to prepare dishes with fresh ingredients, but without much effort? The universal shredder is ideal for the simple and quick shredding of small quantities of herbs, meat, cheese, vegetables and fruit. You don't need any further equipment and your ingredients are freshly prepared in no time.
Grinding function
Coffee from freshly ground beans tastes best, but can also be very time-consuming. Thanks to the practical grinding function with robust knife you can grind coffee beans and spices in no time.
More stability and safer use thanks to rubber suction system.
Sometimes an appliance slips around on the surface while you are working with it. Not any more. The rubber suction function ensures extra stability and gives you maximum security.