Cooling, Home Appliances, Wine Coolers
BOSCH KWK16ABGA Series 6 Wine cooler with glass door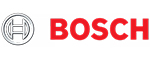 Dual temperature zones: 

store white and red wines in the same place at 5–20°C.
 

LED lighting with content projection: 

elegant lighting diffuses into the interior of your wine cooler.
 

Oak shelves with telescopic mechanism: 

protect your wines from knocks and vibrations.
Possibility to change the direction of the door: Place the door of your wine cooler on the side that suits you best.
 

Door Lock: 

To make sure your white and red wines are stored safely.
€1.875,00
EU New energy efficiency label:

On a scale of energy classes from A to G
European characteristics sheet
Specifications
Bottle capacity 75 cl: 44
Total Capacity: 120 l
LED interior lighting
Number of temperature zones: 2
Activation – Deactivation of lighting
Visual and audible warning signal, with memory function
Dynamic cooling with fan
Air intake and exhaust from the base
Right door direction, Possibility to change the door direction
Temperature range: 5-20 °C
3 glass panels, Glass door with UV protection
Number of wooden shelves: 3

Oak shelves with telescopic mechanism: 

protect your wines from knocks and vibrations
Climate Class SN-ST
Security lock
Dimensions (H x W x D): 81.8 x 60 x 59.3 cm