Built In, Built-in Cooling, Fridge
Fully Integrated Fridge 56cm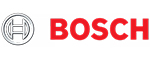 Total Net Capacity: 172ltrs
Electronic control panel (7segment LED)
VarioShelf shelf
Color: White
€629,00
EU New energy efficiency label:

On a scale of energy classes from A to G
European characteristics sheet
Bosch KIR31AFF0
Energy class A ++ refrigerator, with VitaFresh plus drawer and TouchControl: very efficient – keeps your food fresh for up to twice as long.
● LED: illuminates the refrigerator evenly without dimming, for the entire life of the appliance.
● EasyAccess shelves: sliding glass shelves, for more convenient filling and emptying
● VarioShelf shelf: space for bottles and bowls, with glass shelves that have separate sections, separated and sliding from below
● SuperCooling function: cools the food you have just placed faster, thus protecting the food that has already been chilled
● Energy class A ++: highly efficient cooling
See more below.
Fully Integrated Fridge 56cm Wide, Total Net Capacity: 172ltrs, Energy Class: A++
Free standing Fridge Freezer – Freezer on the bottom
Total Net Capacity: 172ltrs
Electronic control panel (7segment LED)
Audible alarm, with memory function
Automatic maintenance defrost
Possibility to change door direction.
SuperCooling in maintenance with automatic shutdown
5 shelves made of safety glass (4 of which are height adjustable)
1 drawer of VitaFresh plus with moisture control – fruits and vegetables are kept fresh and rich in vitamins, for up to twice as long
5 door shelves
LED interior lighting
Noise level: 33 (dB(A) re 1 pW)
Climate zone: SN-T (10°C – 43°C)
Yearly electricity Consumption: 100kWh
Energy efficiency rating: A++
Dimensions: H x W x D = 102.1 x 55.8 x 54.5cm
Categories: Fridges, Integrated, Refrigeration, Single Doors