Built In, Built-in Cooling, Built-in Fridge Freezers, Cooling, Fridge Freezers, Home Appliances
BOSCH KIN86ADD0 Series 6 Built-in fridge-freezer 177.2 x 55.8 cm soft close flat hinge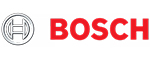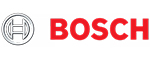 LED lighting: 

perfect view of all your food.



 

SuperCooling function: 

cools food you have just placed faster, thus protecting food that has already cooled.



 

Super Freezing: 

Protects frozen food from defrosting.



 

EcoAirflow: 

optimal air circulation and constant temperature level in maintenance.



 

Full NoFrost technology: 

eliminates the need for defrosting, thanks to perfect protection against ice formation, saving you time and effort.
Compare
€1.349,00
EU New energy efficiency label:

On a scale of energy classes from A to G
European characteristics sheet
Specifications
Total Capacity: 260 liters
Maintenance Capacity: 184 liters
Freezer capacity: 76 litres
Annual energy consumption: 186 kWh/year
General characteristics
LED lighting: Perfect view of all food
SuperCooling function: Cools food you have just placed faster, thus protecting food that has already cooled
Super Freezing: Protects frozen food from defrosting
Maintenance Features
Fixed position for bottles
Freezing Features
Cooling autonomy in case of power failure: 11 hours
Dimensions & Weight
Dimensions (HxWxD): 177.2×55.8×54.8 cm
Built-in dimensions (HxWxD): 177.5x56x55 cm