Combi, Cooling, Home Appliances
BOSCH KGN49XLEA Series | 4 Freezer-freezer 203 x 70 cm INOX look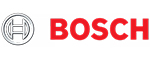 The Full NoFrost fridge-freezer with size XXL has a larger dimension and fits even more food comfortably and in ideal conditions. In addition, it has VitaFresh technology to keep it all, perfect and fresh for even longer.
 

Perfect fit: 

place your refrigerator next to walls or kitchen appliances to save space

 

LED lighting: 

illuminates the refrigerator evenly without dimming, while saving energy compared to conventional refrigerator lights.

 

VarioZone: 

greater flexibility thanks to glass shelves and reusable freezer drawers.

 

Automatic SuperFreezing: 

ideal for freezing small quantities of food faster while protecting already frozen foods from thawing, thanks to the immediate recognition of a possible rise in temperature and the activation of the freezer so that it falls.

 

EasyAccess shelf: 

pull the shelf for better access to the inside of your refrigerator.
€849,00
EU New energy efficiency label:
On a scale of energy classes from A to G
European characteristics sheet
Specifications
Energy class: E on a scale of energy classes from A to G

Annual Energy Consumption: 259 kWh

Climate Class SN-T

Total Capacity: 438 l

Net Maintenance Capacity: 330 l

Net Freezing Capacity: 108 l

Noise Levels: 40 dB (A) re 1 pW
General characteristics
Full NoFrost

Electronic control (LED) for maintenance & freezing

Dynamic MultiAirFlow for even distribution of cooling

Automatic maintenance defrost

Door right, Possibility to change door direction

Visual and audible alarm, with memory function

4-star freezer

Separate storage and freezer compartment temperature setting

Built-in vertical handle
In maintenance
SuperCooling in maintenance with automatic shutdown

5 shelves made of safety glass (4 of which are height adjustable)

1 VitaFresh drawer with moisture control – fruits and vegetables are kept fresh and rich in vitamins for a longer period of time




2 drawers of VitaFresh ◄0 ° C► with temperature control – meat and fish are kept fresh for a longer period of time

3 egg cases

1 large / 3 small door shelves

LED interior lighting
In the freezer
SuperFreezing with automatic deactivation

3 storage drawers

1 case for ice cubes

VarioZone – removable shelves made of safety glass for extra space

Freezing capacity in 24 hours: 12 kg

Autonomy in case of power failure: 16 hours
Device Dimensions
Device dimensions HxWxD: 203x70x67 cm