Cooling, Fridge Freezers, Home Appliances
BOSCH KGN49LBEA Free Standing Fridge Freezer 70cm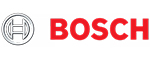 Total Net Capacity: 435ltrs
Full No Frost
Electronic panel control, LED
HomeConnect – WiFi Ready (+ accessory)
10 Year warranty on compressor
Color: Glass/Black
€1.099,00
EU New energy efficiency label:
On a scale of energy classes from A to G
European characteristics sheet
Bosch KGN49LBEA
The NoFrost bottomfreezer with VitaFresh pro: Keeps your fresh foods fresh and vitamin-rich much longer.
● VitaFresh prus: Thanks to 0°C technology and optimal humidity levels, your food stays vitamin-rich and fresh up to 3 times longer.
● Premium LED illumination : Dimming, uniform light inside the refrigerator compartment from both the top and side, lasts for the life of your appliance.
● WiFi Ready (+ accessory): With an additional accessory, you can integrate this appliance into the Home Connect System and control it via an app.
● Perfect Fit: The appliance can be positioned right next to side walls and furniture – flexible installation possible.
See more below.
Free Standing Fridge Freezer 70cm Wide, Bottom Freezer, Full No Frost, Total Capacity: 435ltrs, Energy Class: A++
Free standing Fridge Freezer – Freezer on the bottom
Total Gross Capacity: 466ltrs
Net Fridge Capacity: 330ltrs
Net Freezer Capacity: 105ltrs
Full No Frost – Dynamic Multi air flow system
LED interior lighting
Premium TouchControl
Reversible doors
HomeConnect – WiFi Ready (+ accessory)
Super cool function for Fridge & Freezer with automatic deactivating
Optical & acoustic signal in case of operation problem
Freezes 15kg in 24hours
20 hours keep temperature after electricity failure
Noise level: 40 (dB(A) re 1 pW)
Climate zone: SN-T (10°C – 43°C)
Yearly electricity Consumption: 303kWh
Energy efficiency rating: A++
10 Year warranty on compressor
5 Years full warranty
Dimensions: H x W x D = 203 X 70 X 67 cm
Categories: Bottom Freezers, Free Standing, Refrigeration, Refrigeration, Unique Offers