Combi, Cooling, Fridge Freezers, Home Appliances
BOSCH KGN49LBEA Series 6 Freestanding fridge-freezer, with glass door 203 x 70 cm Black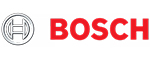 XXL size: even more space to fit all your food comfortably and keep it perfectly.
 

EasyAccess shelf: 

pull out the shelf for better access to the inside of your refrigerator.
 

LED lighting: 

perfect view of all your food.
 

Perfect fit: 

place your fridge next to walls or kitchen appliances to save space.
 

VarioZone: 

greater flexibility thanks to the freezer's glass shelves and multipurpose drawers.
Availability:
Out of stock
€1.249,00
Out of stock
Technical Specifications
Total Gross Capacity: 438 lt
Net Refrigerator Capacity: 330 lt
Net Freezer Capacity: 108 lt
Noise Levels: 40 dB (A) re 1 pW
Annual Energy Consumption: 259 kWh
Climate Class SN-T (10 ° C – 43 ° C)
General Specifications
Cooling Type: Full No Frost
Home Connect: Remote access and operation of the device via a smart application on the smartphone or tablet (requires the combined use of special accessories)
Premium electronic control TouchControl
Dynamic MultiAirFlow for even distribution of cooling
Door right, Possibility to change door direction
Visual and audible alarm, with memory function
Separate storage and freezer compartment temperature setting
Refrigerator Compartment
SuperCooling in refrigerator with automatic shutdown
5 x safety glass shelves, of which 4 are height-adjustable, 4 EasyAccess shelves
1 x VitaFresh plus drawer with moisture control – fruits and vegetables are kept fresh and rich in vitamins, up to twice as long
2 x drawers VitaFresh plus ◄0 ° C► with temperature control and EasyAccess drawer – meat and fish are kept fresh for longer
Freezer Compartment
SuperFreezing with automatic deactivation
VarioZone – removable shelves made of safety glass for extra space
Freezing capacity in 24 hours: 12 kg
Autonomy in case of power failure: 16 hours
Dimensions & Weight
Dimensions (HxWxD): 203x70x67 cm