Cooling, Fridge Freezers, Home Appliances
BOSCH KGN39MLEB Series 4 Free fridge freezer 203 x 60 cm INOX look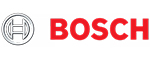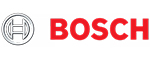 VitaFresh: 

keeps food fresh for longer, thanks to ultra-low temperatures for fish and meat and adjustable humidity control for fruit and vegetables.



 

NoFrost: 

you will never have to defrost your fridge-freezer again.



 

Perfect fit: 

place your fridge next to walls or kitchen appliances to save space.



 

LED lighting: 

perfect view of all your food.



 

EasyAccess shelf: 

pull out the shelf for better access to the inside of your refrigerator.
Compare
€1.060,00
EU New energy efficiency label:
On a scale of energy classes from A to G
European characteristics sheet
Specifications
INOX look device color
Door opening time right door way, reversible door way
No Gap Yes
NoFrost
Thanks to the constant circulation of dry air, your fridge-freezer does not accumulate ice, so you will not need to defrost.
Type of control settings Freezer super switch, Maintenance super switch, Freezer temperature display, Refrigeration temperature display, Fault warning signal, Freezer fault warning signal, Door open warning signal
Energy class E
Average annual energy consumption in kilowatt hours per year (kWh/a) 238 kWh/annum
Sum of cooling compartment volumes 279 l
Total volume of freezer compartments 89 l
Airborne acoustic noise emissions 39 dB(A) re 1 pW
Airborne acoustic noise emission class C
Climate category Extended temperature for temperate climate, Temperate climate, tropical climate, Subtropical climate
Packaging Accessories 2 x Egg Tray, 1 x Ice Cube Tray
Product dimensions (H x W x D) 2030 x 600 x 660 mm
Net weight 71.5 kg
Super Freezing Yes
EasyAccess shelf
Pull out the shatterproof glass shelf and you'll have a clearer view of your fridge, from back to front.
Number of shelves in maintenance 5
Number of adjustable shelves in maintenance 3
No. hatcheries 2
No. maintenance door shelves 4
4 star rating
Autonomy in case of power failure (h) 12 h
Freezer drawers (pcs) 3
No. of ice cube trays 1