Cooling, Fridge Freezers, Home Appliances
Free Standing Fridge Freezer 60cm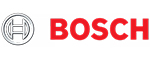 Total Net Capacity: 366ltrs
Full No Frost
Electronic panel control, LED
1 VitaFresh Plus drawer with humidity control
2 VitaFresh plus 0°C drawers with temperature control
Color: Glass inox
Bosch KGN39LM35
The NoFrost bottomfreezer with VitaFresh plus: Keeps your fresh foods fresh and vitamin-rich longer.
● VitaFresh plus: keeps food fresh for up to twice as long – thanks to extra low temperatures for fish and meat & optimal humidity for fruit and vegetables.
● EasyAccess Tray: Convenient pull-out VitaFresh Boxes. Remove the boxes to create an extra shelf.
● Premium LED illumination: Dimming, uniform light inside the refrigerator compartment from both the top and side, lasts for the life of your appliance.
● WiFi Ready (+ accessory): With an additional accessory, you can integrate this appliance into the Home Connect System and control it via an app.
● Perfect Fit: The appliance can be positioned right next to side walls and furniture – flexible installation possible.
See more below.
Free standing Fridge Freezer 60cm wide, Bottom Freezer, Full No Frost, Total Net Capacity: 366ltrs, Energy Class: A++
Free standing Fridge Freezer – Freezer on the bottom
Total Gross Capacity: 400ltrs
Net Fridge Capacity: 279ltrs
Net Freezer Capacity: 87ltrs
Full No Frost – Dynamic Multi airflow system
Premium LED interior lighting
Reversible doors
Premium Touch Control
WiFi Ready (+ accessory)
1 VitaFresh Plus drawer with humidity control
2 VitaFresh plus 0°C drawers with temperature control
Perfect Fit: The appliance can be positioned right next to side walls and furniture
Super Freeze function with automatic deactivating
Freezes 14kg in 24hours
16 hours keep temperature after electricity failure
Noise level: 39 (dB(A) re 1 pW)
Climate zone: SN-T (10°C – 43°C)
Yearly electricity Consumption: 273kWh
Energy efficiency rating:A++
Dimensions: H x W x D = 203 x 60 x 66 cm
Categories: Bottom Freezers, Free Standing, Refrigeration