Cooling, Fridge Freezers, Home Appliances
BOSCH KGN39LBCF Series 6 Freestanding fridge-freezer, with glass door 203 x 60 cm Black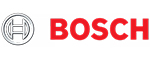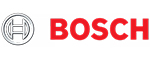 VitaFresh XXL <0°C> system: 

keeps all food fresh for longer in its extra large drawers.



 

LED lighting: 

perfect view of all your food.



 

SuperCooling function: 

cools food you have just placed faster, thus protecting food that has already cooled.



 

Automatic SuperFreezing: 

ideal for freezing a small amount of food faster while protecting already frozen food against defrosting, thanks to the immediate recognition of a possible rise in temperature and activation of the freezer so that it falls.



 

2 cooling circuits: 

separate storage and freezing control – odor transfer is prevented.
Compare
€1.450,00
EU New energy efficiency label:

On a scale of energy classes from A to G
European characteristics sheet
Specifications
Total Capacity: 363 liters
Net Storage Capacity: 260 litres
Net Freezer Capacity: 103 litres
Energy consumption: 162 kWh/year
Cooling capacity: 10 kg/24 hours
General characteristics
Separate storage and freezing control
Modern and elegant design
Maintenance Features
Maintenance Type: SuperCooling
5 x Reinforced glass shelves
1 x Drawer for fruits and vegetables
Freezing Features
Cooling type: SuperFreezing
Dimensions & Weight
Dimensions (HxWxD): 203x60x66.5 cm