Cooling, Fridge Freezers, Home Appliances
Free Standing Fridge Freezer 60cm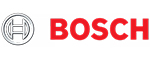 Total Net Capacity: 366ltrs
Full No Frost
Home Connect
Premium electronic control TouchControl
10 Year warranty on compressor
5 Years Full Warranty
Color: inox
€990,00
EU New energy efficiency label:
On a scale of energy classes from A to G
European characteristics sheet
Bosch KGN39AIEQ
The Full NoFrost refrigerator-freezer with size XXL has a larger dimension and fits even more food comfortably and in ideal conditions. In addition, it has VitaFresh technology to keep it all, perfect and fresh for even longer.
● Perfect fit: The device can be placed right next to side walls and furniture – flexible installation
● LED light: illuminates the refrigerator evenly without blurring, for the entire life of the device
● SuperFreezing Automatic: Ideal for freezing small amounts of food faster while protecting already frozen foods from thawing, thanks to the immediate recognition of possible temperature rise and activation of the freezer so that it falls
● Full NoFrost technology: eliminates the need for defrosting, thanks to the perfect protection against ice formation, thus saving time and effort
● EasyAccess shelves: sliding glass shelves, for more convenient filling and emptying
See more below.
Free standing Fridge Freezer 60cm Wide, Bottom Freezer, Full No Frost, Total Net Capacity: 366ltrs, Home Connect, Energy Class: A++
Free standing Fridge Freezer – Freezer on the bottom
Total Capacity: 400ltrs
Net Fridge Capacity: 279ltrs
Net Freezer Capacity: 87ltrs
Full No Frost – Dynamic MultiAirFlow for even cooling distribution
Premium electronic control TouchControl
Reversible doors
Visual and acoustic notification signal, with memory function
4 star freeze
Separate room temperature maintenance and freezing
Internal LED lighting
Home Connect: Remote access and operation of the device via smart app on smartphone or tablet
Vario Zone – removable safety glass shelves for extra space
SuperFreezing with automatic shutdown
1 VitaFresh plus drawer with humidity control
3 storage drawers
Freezes 14kg in 24hours
16 hours keep temperature after electricity failure
Noise level: 39 (dB(A) re 1 pW)
Climate zone: SN-T (10°C – 43°C)
Yearly electricity Consumption: 273kWh
Energy efficiency rating: A++
10 Year warranty on compressor
Dimensions: H x W x D = 203 x 60 x 66 cm
Categories: Bottom Freezers, Free Standing, Refrigeration