Cooling, Fridge Freezers, Home Appliances
BOSCH KGN36XLER Series 4 Freestanding fridge freezer 186 x 60 cm INOX look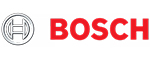 Perfect fit: 

place your fridge next to walls or kitchen appliances to save space.
 

LED lighting: 

perfect view of all your food.
 

Holiday mode: 

protects your frozen food and prevents unnecessary energy consumption.
 

EasyAccess shelf: 

pull out the shelf for better access to the inside of your refrigerator.
 

SuperCooling function: 

cools food you have just placed faster, thus protecting food that has already cooled.
€1.005,00
EU New energy efficiency label:
On a scale of energy classes from A to G
European characteristics sheet
General Characteristics
Device typeFridge-freezer
Refrigerator typeFree
Type of coolingFull No Frost
ColourInox
Capacity
Gross capacity357 Lt
Net capacity324 Lt
Capacity (Maintenance)237 Lt
Capacity (Freezer)87 Lt
Appearance
Number of shelves4
Adjustable shelvesIt has
Change of door wearIt has
Electronic display screenIt has
Interior lightingLEDs
MotorInverter
Engine number1
Operations
Automatic defrostIt has
Rapid cooling functionIt has
Fast freezing functionIt has
Zero temperature zoneIt has
Double cooling systemIt has
Cooling autonomy4 p.m
Uniform cooling distributionIt has
Consumption
Annual consumption260 kwh
Energy classE
Noise level39dB
Climate zoneST-T
Equipment – Accessories
Bottle rackIt has
Ice cube trayIt has
Dimensions & Weight
Dimensions (H x W x D)186cm 60cm 66cm
Weight152 kg