Cooling, Fridge Freezers, Home Appliances, Side By Side
BOSCH KFF96PIEP Series 8 Multi Door Wardrobe 183 x 90.5 cm INOX Antifinger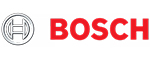 Large capacity: 

extra space for food when you need it
Ice and water supply system with tap connection: practical system for fresh ice and cold water.
 

LED lighting: 

perfect view of all your food.
 

Metal back with MultiAirflow technology: 

cool, clean air spreads throughout the device.
 

Connectivity : 

Monitor and control your refrigerator remotely from your smartphone or tablet.
€3.070,00
EU New energy efficiency label:
On a scale of energy classes from A to G
European characteristics sheet
Specifications
Free standing Fridge Freezer side by side, 90.5 cm wide
Total Gross Capacity: 573 ltrs
Net Fridge Capacity: 402 ltrs
Net Freezer Capacity: 171 ltrs
Bright interior LED fridge light
Tucked away is the internal water dispenser for refreshing, pure water at the touch of a button, or push of a nozzle
Cartridge for water filtering system
Automatic ice cube maker
Interior design with metal applications
Super Cooling: automatic deactivation
Automatic defrost fridge
Holiday mode – saves energy when you're away a longer period of time, Sabbath Mode
Optical and accoustical
Freezer malfunction warning signal: optical and accoustical
MultiAirflow system – improves circulation of air around the fridge
AirFreshFilter with AntiBacterial filter to reduce odours and bacteria
4 safety glass shelves of which  4 are height adjustable, Dividable glass shelf 2 shelves extendable
Door shelves in fridge door: 2 large and 3 small
1 dairy compartment in door
Noise level dB(A) re 1 pW: 39
Yearly electricity Consumption: 333kWh
10 Year warranty on compressor
Energy efficiency rating: E
Dimensions: H x W x D: 183 x 90.5 x 70.6 cm