Built In, Built-in Cooking, Ovens
BOSCH HRA534BS0 Series 4 Built-in oven with additional steam function 60 x 60 cm INOX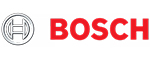 Additional steam function: 

by adding steam, baked food becomes crispy on the outside and fluffy on the inside.
 

Hotair steam: 

as the heat and humidity are evenly distributed inside the oven, resulting in the food becoming crispy on the outside and juicy on the inside.
LED display: ease of use thanks to time programming functions.
Submersible switches: For ease of cleaning the front.
 

EcoClean Direct: 

Almost no cleaning required thanks to a special coating on the rear wall that automatically absorbs dirt.
€619,00

Generally
Where can the device be installed?: Plinth base, tall cabinet installation
Built-in switches for the hob base: No
Clues type: Red LED indicators with control button
Number of heating functions & combinations: 8
Heating mode: Pizza level, Large surface grill, Hot air, Soft hot air, Bottom heating, Top & bottom heating, Combination of hot air and grill
Temperature range (°C): 50-275 °C
Integrated cleaning system: Catalytic partial, Hydrolysis
Telescopic mechanism: accessory
Useful chamber volume – NEW (2010/30/EC): 71 l
Security: Safety for children
Packaging accessories: 1 x combination grill, 1 x universal pan
Dimensions
Indoor unit dimensions: (HxWxD): 595 x 594 x 548 mm
Minimum installation height: 585 mm
Maximum installation height: 595 mm
Minimum installation width: 560 mm
Maximum installation width: 568 mm
Installation depth: 550 mm
Technical Specifications
Plug type: Gardy socket with ground
Power supply cable length: 120 cm
Functions for easy use
Connectivity
Home Connect: No