Cookers
Bosch HKS79W250 Electric Cooker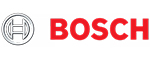 The free kitchen with AutoPilot, roasting thermometer and ceramic hobs automatically prepares dishes as you wish.
The Ceramic Foam Base: Makes cooking and cleaning particularly easy.
Expandable cooking zone: cooking zone for large utensils and pots.
Roast Thermometer: Counts the exact baking temperature in the depth of the roast.
3D Hotair: perfect results thanks to the excellent heat distribution on 3 levels at the same time.
AutoPilot 30: Each dish is a success thanks to 30 predefined automatic programs.
Thanks to the needle meat thermometer, you do not have to guess when cooking.
The built-in roasted meat thermometer is ideal for maintaining the right temperature of the food – just put it in the meat, connect it to the oven and choose the temperature you want it to have inside. In this way, for example, your roasts or fillets will always be tenderly tender, using the baking method.
Comfort
At least there is someone at home who likes to clean.
Cleaning the oven by hand can be very tedious and time-consuming. Thanks to our new ovens with built-in self-cleaning with Pyrolysis, you can now save yourself from this duty for good. Do not dirty your hands or use chemical cleaners. Just press Start and your oven – depending on the degree of pollution – heats up to 480 ° C and burns any grease or food residue. The only thing left for you is a little ash, which is easily removed. In this way, your oven does not only make the food a real treat, but also the cleaning that follows.
Excellent results
AutoPilot 30
Poultry, meat, fish, grilled saucepans or vegetables: AutoPilot 30 will cook your food perfectly. Simply put the food in the oven and select the appropriate program from the 30 automatic programs that appear on the on-screen menu. Just add the weight of the fish or meat and press the "Start" button. It then takes over the AutoPilot program, which determines how to cook, the temperature and the duration of cooking. He even undertakes to turn off the oven towards the end of the cooking time. As with certain foods with AutoPilot, the oven is also kept clean. Cooking could not be simpler.
3D Hotair
This feature distributes heat quickly and evenly throughout the oven, giving you the ability to cook up to three levels at a time. Sweet and salty dishes can be baked at the same time without mixing the flavors.