Cookers
Bosch HKR39A150 Electric Cooker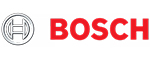 Free kitchen with 3D Hotair and ceramic hob to achieve perfect baking and cooking results on multiple levels at the same time.
The Ceramic Foam Base: Makes cooking and cleaning particularly easy.
3D Hotair: perfect results thanks to the excellent heat distribution on 3 levels at the same time.
LED display: ease of use thanks to time programming features.
Sinking switches: for easy cleaning of the oven front.
EcoClean Direct: It takes almost no cleaning thanks to a special backing that automatically absorbs dirt.
Performance
EcoClean Direct
With EcoClean Direct, the energy saving cleaning utility, cleaning the oven is easy. A special coating of tiny ceramic beads on the inside walls of the oven breaks down fat residues as you bake over the lifetime of the appliance. This saves time and energy.
Excellent results
3D Hotair
This feature distributes heat quickly and evenly throughout the oven, giving you the ability to cook up to three levels at a time. Sweet and salty dishes can be baked at the same time without mixing the flavors.
Design
5-hole ceramic base (4 + 1 double-ring)
80 mm zone (Coffee zone)
Digital LED LED display
Immersing switches
Characteristics
7 modes: 3D Hotair Plus, Up & Down Heating, Hot Air Combination with Grill, Pizza Pitch, Lower Heating, Hot Air / Soft Baking, Grill Large
Door with crystal surface for easy cleaning
New Easy Door Crystal Removal System
Self-cleaning EcoClean surface: Back
Spacious storage tray
Energy class (EU 65/2014): A on a scale of energy classes from A +++ to D
Usable chamber volume: 66 l
Side / Support rails:
Telescopic mechanism, optional
Environment and Safet
Electronic clock programmer
Quick warm-up
Heat balance indication
Triple door glass
Child safety lock
Standard equipmen
1 x enamelled deep baking pan 10 lt, 1 x grill, 1 x universal baking pan
The included equipment has a stop function for safe cooking and dropping