Built In, Built-in Cooking, Ovens
BOSCH HBG6764B1 Series 8 Built-in oven 60 x 60 cm Black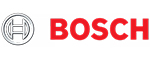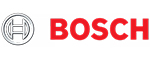 4D Hotair: 

uniform heat distribution for perfect results on all levels.



 

TFT touch screen: 

clearly displays text and images, for easy, convenient and intelligent control of the oven.



 

Pyrolysis: 

relaxing cleaning thanks to the automatic self-cleaning system.



 

Flat door with SoftOpen and SoftClose: 

the oven door opens and closes very gently and quietly.



 

PerfectBake: 

the easy way to perfect baking results.
Compare
€1.429,00

Furnace type/ Heating systems
Oven with 13 operating modes: 4D hotair, Hotair Eco, Top & bottom heating, Top & bottom heating Eco, Combination of hot air with grill, Large surface grill, Small surface grill, Pizza setting, Bottom heating, Gentle baking, Defrosting setting, Preheating , Heat retention

Temperature range 30 °C – 300 °C
Planning
Standard equipment
Self-cleaning technology (Pyrolysis) with the option of choosing between three levels of cleaning

Low door temperature during pyrolytic cleaning

Crystal inner surface of the door

Convenience: 3 x 2.5"- TFT color display with text graphics and touch buttons

Recommended temperature

Current temperature display

Preheating indicator

Soft closing of the door SoftClose, Soft opening of the door SoftOpen

Assist systems: Assist – plate categories

PerfectBake cooking sensor

PerfectRoast multi-point roast thermometer

Electronic clock programmer

Fast and automatic pre-heating

Halogen lighting, (can be turned off)

Cooling fan

Sides / Support rails:

1 level telescopic mechanism, fully extendable, suitable for pyrolysis, with stop function

Universal pan, Combination grill, Enameled shallow pan

Environment and Safety

Maximum door glass temperature 30 °C

Automatic door locking during pyrolysis

Child safety lock

Automatic oven safety shutdown

Residual heat indicator

ON/OFF activation and deactivation button

Characteristics:

Connection cable length: 120 cm

Total power: Total electrical connection load: 3.6 kW

Energy class (EU 65/2014): A+ on a scale of energy classes from A+++ to D

Useful chamber volume: 71 liters

Device dimensions (HxWxD): 595 mm x 594 mm x 548 mm

Built-in dimensions (HxWxD): 585 mm – 595 mm x 560 mm – 568 mm x 550 mm