Built In, Built-in Cooking, Ovens
BOSCH HBG655NS1 Series 8 Built-in oven 60 x 60 cm INOX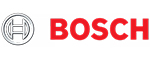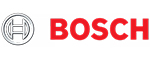 4D Hotair: 

uniform heat distribution for perfect results on all levels.



 

AutoPilot 10: 

every dish is a success thanks to the 10 preset automatic programs.

 

TFT screen: 

ease of use thanks to the rotary navigation ring with visible text and symbols.



 

Cleaning Suggestions: 

less effort to clean your oven thanks to its new easy cleaning option. It can be used especially when you want to lightly clean your oven and keep it sparkling quickly and easily.



 

EcoClean Direct: 

easier cleaning thanks to the special coating that the oven has and breaks down fats as you bake in it.
Compare
€969,00

Specifications
Built-in Multifunction oven,60cm wide
Multifunctional oven with steam option (FullSteam)
2.5 "color TFT display with text menu and TouchControl
Digital display with electronic programmer for automatic start and stop
AutoPilot – 10 automatic cooking programs
Cooking Temperature Recommendation
Door with SoftClose system Oven
Halogen interior lighting, Oven lighting switch
Integrated cooling fan
13 heating functions
4D air convection, Defrost, Grill – large surface, Air convection – Eco, Grill – small surface, Upper / lower heating, Upper / lower heating – Eco, Pizza, Delicate cooking, Lower heating, Air convection grill, Preheating / Cheerful heating, Keeping dishes warm
Adjustable temperature: 30 ° C – 300 ° C
Automatic fast heating
Rotary ring for intuitive control
Stainless steel bar handle
Inner volume: 71 l
5 levels of baking
1 telescopic support, with Stop function, full extension
GranitEmail enameled interior
EcoClean Direct self-cleaning system: upper wall, rear wall, side walls
EcoClean cleaning / regeneration program
Cleaning Assistance: ecological cleaning system that softens the residues, for a simple and fast cleaning of the oven.
Interior door completely made of glass
CoolDoor – maximum window temperature: 40 ° C
Child protection system
Dimensions (HxWxH): 595 x 594  x 548 mm