Built In, Built-in Cooking, Ovens
BOSCH HBG655BS1 Series 8 Built-in oven 60 x 60 cm INOX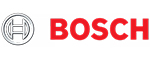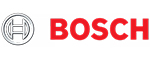 4D Hotair: 

uniform heat distribution for perfect results on all levels.
 

AutoPilot 10: 

every dish is a success thanks to the 10 preset automatic programs.
 

TFT screen: 

ease of use thanks to the rotary navigation ring with visible text and symbols.
 

EcoClean Direct: 

easier cleaning thanks to the special coating that the oven has and breaks down fats as you bake in it.
 

Flat door with SoftOpen and SoftClose: 

the oven door opens and closes very gently and quietly.
Compare
€899,00

General Features
Built In Single Oven with 13 programs
2.5 "TFT color display with graphics and touch keys
Indication of current temperature
Door closure SoftClose, Door opening SoftOpen
ΑutoPilot :10 automatic programs
Fast and automatic warm-up
Temperature Range 30 °C – 300 °C
Design & Cleaning
Cavity inner surface: Enamel anthracite
self-cleaning ecoClean: Top, Sides, Back
Programs
4D Hotair, Hotair Eco, Top/bottom heat, Top/bottom heat Eco
Hot air grilling, Radiant grill large area, Radiant grill small area
Pizza setting, Bottom heat, Slow cooking, Defrost setting
Plate warming setting, Hold warm
Safety
Window glass temperature max.40 ° C
Consumption
Energy consumption per cycle in conventional mode: 0.87 kwh
Dimensions
Unit Dimensions (HxWxD):595 x 595 x 548 mm
Built-in dimensions (HxWxD): 560 – 568 x 585 – 595 x 550 mm