Built In, Built-in Cooking, Ovens
BOSCH HBG635BS1 Series 8 Built-in oven 60 x 60 cm INOX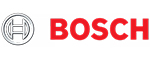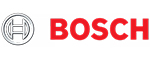 4D Hotair: 

uniform heat distribution for perfect results on all levels.



 

AutoPilot 10: 

every dish is a success thanks to the 10 preset automatic programs.

 

TFT screen: 

ease of use thanks to the rotary navigation ring with visible text and symbols.



 

EcoClean Direct: 

Almost no cleaning required thanks to a special coating on the rear wall that automatically absorbs dirt.



 

Flat door with SoftOpen and SoftClose: 

the oven door opens and closes very gently and quietly.
Compare
€759,00

Functions:
Built-in oven with 13 operating modes: 4D Hotair, Hotair Eco, Top & Bottom Heating, Top & Bottom Eco Heating, Combination of hot air with grill, Large surface grill, Small defrost grill, Preheat, Keep warm
Temperature range 30 °C – 300 °C
2.5″- TFT color screen with text graphics and touch keys. It offers ease of use thanks to the rotary navigation ring with full text and images.
Recommended temperature
Current temperature display
Preheating indicator
Sabbath service
Soft closing of the door SoftClose, Soft opening of the door SoftOpen
Electronic clock programmer
Fast and automatic pre-heating
Halogen lighting, (can be turned off)
Cooling fan
Stainless steel fan blade
Information key "i"
New door handle design
Window glass temperature max.40°C
Child safety button
Automatic oven safety shutdown
Residual heat indicator
Start button
Door contact switch
Consumptions:
Energy class A+: Perfect cooking with minimal energy consumption.
Energy consumption per cycle in conventional mode: 0.87 kwh
Energy consumption per cycle in hot air circulation mode: 0.69 kwh
Characteristics
Installation dimensions in cm 58.5 x 56 x 55
Energy Class A+
Oven capacity 71 lt
Baking Methods 13
Inox color
Pyrolysis None
Touch Switches
Auto Oven Off Supported
Safety lock Has
Electronic clock with programmer
Width 60 cm
Can be combined with Standalone hobs
Accessories included 1x deep pan, 1 x shallow enameled pan, 1 x rack
Weight in Kg 35
Dimensions in cm (H x W x D) 59.5 x 59.5 x 54.8
Supplier Warranty 2 years
Built-in oven with 13 operating modes: 4D Hotair, Hotair Eco, Top & Bottom Heating, Top & Bottom Eco Heating, Combination of hot air with grill, Large surface grill, Small defrost grill, Preheat, Keep warm
Temperature range 30 °C – 300 °C
2.5″- TFT color screen with text graphics and touch keys. It offers ease of use thanks to the rotary navigation ring with full text and images.
Recommended temperature
Current temperature display
Preheating indicator
Sabbath service
Soft closing of the door SoftClose, Soft opening of the door SoftOpen
Electronic clock programmer
Fast and automatic pre-heating
Halogen lighting, (can be turned off)
Cooling fan
Stainless steel fan blade
Information key "i"
New door handle design
Window glass temperature max.40°C
Child safety button
Automatic oven safety shutdown
Residual heat indicator
Start button
Door contact switch
Support rails, telescopic mechanism optional
1 x universal pan, 1 x enamel shallow pan, 1 x combination grill