Built In, Built-in Cooking, Ovens
BOSCH HBG634BS1 Series 8 Built-in oven 60 x 60 cm INOX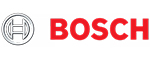 4D Hotair: 

uniform heat distribution for perfect results on all levels.



 

TFT screen: 

ease of use thanks to the rotary navigation ring with visible text and symbols.



 

EcoClean Direct: 

Almost no cleaning required thanks to a special coating on the rear wall that automatically absorbs dirt.



 

Flat door with SoftOpen and SoftClose: 

the oven door opens and closes very gently and quietly.



 

Cleaning Suggestions: 

less effort to clean your oven thanks to its new easy cleaning option. It can be used especially when you want to lightly clean your oven and keep it sparkling quickly and easily.
€829,00

Specifications
Usable cabin space: 71 L,

Oven with 13 operating modes

4D Hotair Plus

Rotary navigation ring

Oven inner surface: Anthracite enamel

Flat door with SoftOpen and SoftClose for gentle and silent opening and closing of the oven,

EcoClean Direct for easy cleaning

Door with internal glass surface for easy cleaning

2.5" TFT – color display with graphics and touch buttons: Recommended temperature, Current temperature indicator, Preheating indicator

Electronic clock programmer

Halogen lighting

Cooling fan (with INOX impeller)

Information key "i"

New door handle design

Support rails, optional telescopic mechanism

Window glass temperature max. 40°C

Child safety button,

Fast and automatic pre-heating

Automatic oven safety shutdown

Residual heat indicator

ON/OFF activation and deactivation button

Color: STAINLESS STEEL

Warranty: 24 months