Built In, Built-in Cooking, Ovens
BOSCH HBA5560S0 Series 6 Built-in oven 60 x 60 cm INOX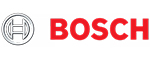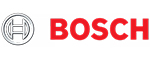 AutoPilot 10: 

every dish is a success thanks to the 10 preset automatic programs.

LCD screen: 

ease of use thanks to additional functions and temperature display.

 

EcoClean Direct: 

easier cleaning thanks to the special coating that the oven has and breaks down fats as you bake in it.



 

Independent 1-level telescopic mechanism: 

can be placed on any baking level.

Submersible switches: 

For ease of cleaning the front.
Compare
€619,00

Specifications
Temperature range: 50 °C – 275 °C
Connection cable length: 120 cm
General characteristics
Rotary and plunge switches
EcoClean self-cleaning surface: Back, Roof, Sides
EcoClean cleaning program
Screen: LCD digital displays
Electronic clock programmer
Door glass temperature low
Independent telescopic mechanism of 1 level, with stop function
Universal pan, combination grill
Programs
AutoPilot, 10: 10 automatic programs
Modes: 3D Hotair, Top & bottom heating, Hot air grill combination, Large surface grill, Pizza level, Bottom heating, Hot air/gentle grilling
Dimensions
Device dimensions (HxWxD): 59.5 cm x 59.4 cm x 54.8 cm
Built-in dimensions (HxWxD): 58.5- 59.5 cm x 56 – 56.8 cm x 55 cm