Built In, Built-in Cooking, Ovens
BOSCH HBA534ES00 Series 4 Built-in oven 60 x 60 cm INOX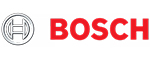 LED display: ease of use thanks to time programming functions.
Submersible switches: For ease of cleaning the front.
 

EcoClean Direct: 

Almost no cleaning required thanks to a special coating on the rear wall that automatically absorbs dirt.
 

1-level telescopic mechanism: 

for easy and safe insertion and removal of the pans from the oven.
€715,00

Specifications
Oven with 7 modes of operation:
3D Air, Over & Under Heating, Hot Air Grill, Large Surface Grill, Pizza Tread, Underfloor Heating, Hot Air / Gentle Baking
Temperature range 50 °C – 275 °C
Oven capacity : 71 litres
Control elements: Rotary control
Large capacity oven with gray enamel interior
EcoClean self-cleaning surface: back
Connection cable length: 120 cm
Rated voltage: 220 – 240 V
Total power: Total electrical connection load: 3.4 kW
Device dimensions (HxWxD): 595 mm x 594 mm x 548 mm
Flush-mounted dimensions (HxWxD): 585 mm – 595 mm x 560 mm – 568 mm x 550 mm
Energy class (EU 65/2014): A in a scale of energy classes from A+++ to D
Usable chamber volume: 71 litres