Cooling, Freezers, Home Appliances
BOSCH GSN36VWFP Series 4 Single door freezer 186 x 60 cm White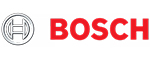 VarioZone: 

greater flexibility thanks to the freezer's glass shelves and multipurpose drawers.



 

Automatic SuperFreezing: 

ideal for freezing a small amount of food faster while protecting already frozen food against defrosting, thanks to the immediate recognition of a possible rise in temperature and activation of the freezer so that it falls.



 

Full NoFrost technology: 

eliminates the need for defrosting, thanks to perfect protection against ice formation, saving you time and effort.



 

BigBox food drawer: 

for stacking containers or for large-sized frozen food.
€1.085,00
EU New energy efficiency label:

On a scale of energy classes from A to G
European characteristics sheet
General features
– Full NoFrost
– Electronic control panel (LED)
– Dynamic MultiAirflow for even distribution of cooling
– Right door direction, possibility to change the direction
– Visual and audible warning signal
– Vertical handle
In the freezer
– SuperFreezing with automatic switch-off
– 4 transparent freezer drawers
– Ice tray
– VarioZone: removable safety glass shelves for extra space
– Freezing capacity in 24 hours: 19 kg
– Autonomy in case of power failure: 9 hours