Built In, Built-in Cooling, Built-in Freezer
BOSCH GIV11AFE0 Series 6 Built-in freezer 71.2 x 55.8 cm flat hinge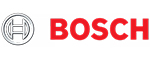 Automatic SuperFreezing: 

ideal for freezing a small amount of food faster while protecting already frozen food against defrosting, thanks to the immediate recognition of a possible rise in temperature and activation of the freezer so that it falls.



 

LowFrost: 

defrost less often, as less ice forms inside the refrigerator. A technology that saves you time and effort and is energy efficient.
€679,00
EU New energy efficiency label:
On a scale of energy classes from A to G
European characteristics sheet
Specifications
Energy class: E on a scale of energy classes from A to G
Annual Energy Consumption: 167 kWh
Climate Class SN-T
Total Capacity: 72 lt
Freezer Net Capacity: 72 lt
Noise Levels: 36dB(A) re 1pW
LowFrost for less creation of ice and less frequent defrosting
Electronic control panel (LED)
Right door direction, possibility to change the direction
Audible notification signal
In the freezer
Quick cooling option
3 storage drawers
Ice tray
Freezing capacity in 24 hours: 4.4 kg
Autonomy in case of power failure: 13 hours
Dimensions
Built-in dimensions (HxWxD mm): 720 x 560 x 550
Device dimensions (HxWxD mm): 712 x 558 x 545