Home Appliances, Washing, Washing Machines
Bosch WAX28MH0BY Free-Standing Washing Machine 10 Kg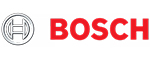 Rated 5.00 out of 5 based on

23

customer ratings
The Serie | 8 washing machine with Home Connect, with 4 AntiStain programs and 4D Wash System with "Intensive Plus" option ensures perfect results even in the most demanding loads of clothes.
 

AntiStain: 

effectively removes the 4 most common types of stains.
 

4D Wash System: 

thorough penetration of water and detergent into the laundry fabrics, for perfect cleaning results.
Home Connect: home appliances with smart connectivity for an easier everyday life.
EcoSilence Drive ™: energy efficient and quiet inverter motor, with a 10-year warranty.
 

AllergyPlus: 

specially designed for the needs of all those who suffer from allergies, have sensitive skin and strict hygiene requirements.
€879,00

EU New energy efficiency label:

On a scale of energy classes from A to G
European characteristics sheet
Bosch WAX28MH0BY
The Serie | 8 washer with Home Connect, with 4 AntiStain programmes and 4D Wash System with Intensive Plus provides spotless results with every load fully automatic
● AntiStain: effectively removes the 4 most common types of stains.
● 4D Wash System: extremely effective penetration of water and detergent into fabrics for perfect results
● EcoSilence Drive ™: energy efficient and quiet in using an inverter motor, with a 10 year warranty.
● AllergyPlus: designed specifically for the needs of people who suffer from allergies and have sensitive skin.
● SpeedPerfect: perfectly washed clothes in up to 65% less time
Free Standing Washing Machine, Load Capacity: 10kg, Max Speed Spinning 1400rpm, Energy Class: A+++ (-30%)   
Free standing Washing Machine,front load
Can be built under the workbench (min.height-85cm)
Large LCD display with touch keys: AntiStain, Temperature, Rotation speed, Intensive Plus, Intensive rinse, SpeedPerfect, Less crumple, Wash, Add clothes, End schedule in 1-24 hours
Rotary dial and selector button + Touch Controls

Washing Programs: Cotton, Cotton Eco 40-60, Colored Cotton, Synthetic, Silk, Wool, Anti-Allergic, Bucket Cleaning (with reminder), Shirts, Folding / Pumping, Quick / Mixed, Sports / Quick 15 '/ 30', Reminder bucket cleaning program

Load Capacity: 10kg
Max Spin speed: 1400rpm
Energy efficiency rating: A+++ (-30%)
Noise Level: 48 – 71dB
Home Connect: home appliances with smart connectivity for an easier everyday life
AntiStain with a choice between 4 types of stains
SpeedPerfect: perfectly washed clothes in up to 65% less time
Add clothes – you can add clothes during washing
EcoSilence Drive – silent and durable inverter motor with 10 years warranty
ActiveWater ™ Plus – accurate weight recognition & absorbency of clothes and use of the ideal amount of water
4D Wash System: extremely effective penetration of water and detergent into fabrics for perfect results
VarioDrum δος bucket, with soft side for the sensitive & intensive for the durable
AntiVibration Design to reduce vibration and noise
Unbalanced load distribution control
Sound insulation at the base of the washing machine
Flow sensor, for precise control of water consumption
Foam Recognition
Self-cleaning detergent case
Metopi with text in Greek
Device lock (child safety)
Dimensions: H x W x D = 850 x 600 x 632mm
| | |
| --- | --- |
| Energy Label | Class A |
| Capacity (kg) | 10 kg |
| Colors WM | White |
| Rotations per minute | 1400 |
| Energy Class New | C |