Dryers, Home Appliances, Washing
Bosch WTW87461GR Free-Standing Tumble Dryer 8 Kg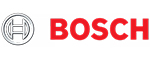 Rated 5.00 out of 5 based on

23

customer ratings
SelfCleaning συμπ condenser dryer: the only dryer with energy class A ++ for life and at the same time extremely fast drying.
SelfCleaning ™: automatic condenser cleaning guarantees high drying efficiency, at the same time with low A ++ energy consumption, for life.
 

AutoDry: 

gently dries your clothes, to the degree of moisture-drying you want.
 

AntiVibration Design: 

extremely robust and quiet, thanks to the special design that minimizes vibration.
Large LED display: ease of use and selection of extra functions.
ComfortDisplay: particularly easy to use thanks to the large screen.
€859,00
Bosch WTW87461GR
The dryer with SelfCleaning Condenser™: the only life-long A++ dryer. Now up to 35min faster.
● SelfCleaning Condenser™: no more manual cleaning, plus energy savings in class A++ for the life of the dryer.
● Fast drying: dries your laundry considerably faster than before.
● AllergyPlus: specially developed for the needs of allergy sufferers and sensitive skin.
● Energy efficiency class A++: dries very efficient.
● Noise Level 65 dB: dries comfortably quiet.
Free Standing Condenser Dryer, New heat pump technology, Load Capacity: 8kg, Energy Class: A++
Free standing Condenser Dryer
Can be built under the workbench (min.height 85cm)
New heat pump technology
Load Capacity: 8kg
Drying programs: 11
Energy Efficiency Rating: A++
LED touch control display, 24h time delay, program progress indication,
LED Drum interior lighting
Fully electronic control Via Rotary button
Noise level: 65 dB (A) re 1 Pw

ECARF Quality Seal: Designed specifically for the needs of people who suffer from allergies or have sensitive skin

Anti crease cycle 120 min at the end of the program
SelfCleaning Condenser
SensitiveDrying & ComfortControl
Antivibration Design: more stability and quietness
ActiveAir Technology
Dimensions: H x W x D = 842 x 598 x 652 mm
</ul