Cooling, Home Appliances, Top Mounting
Bosch Free standing Fridge Freezer, 70cm KDN53VL20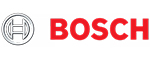 Rated 5.00 out of 5 based on

23

customer ratings
Model: KDN53VL20
Colour: Inox
Total Capacity: 454ltrs
Net Fridge Capacity: 323ltrs
Net Freezer Capacity: 97ltrs
€679,00

Bosch KDN53VL20
NoFrost top freezer with VitaFresh Box and VitaFresh ◄0°C► Box: provides longer freshness for fruits, vegetables, meat and fish.
● VitaFresh: keeps fresh food crisp for longer – thanks to extra low temperatures for fish and meat & adjustable humidity for fruit and vegetables.
● NoFrost: never defrost again, thanks to perfect protection from ice formation – that saves time and effort.
● VitaFresh Box: fruits and vegetables stay fresh longer, thanks to humidity control.
● IceTwister: easy to remove and fill – for lots of ice cubes.
● EasyAccess Shelf: retractable glass shelf for convenient loading and unloading and a perfect view.
● LED light: Illuminates the refrigerator evenly without glare, for the life of the appliance.
Free standing Fridge Freezer 70cm Wide, Top Freezer, Full No Frost, Total Capacity: 401ltrs,Energy Efficiency Rating A+
Free standing Fridge Freezer
Top mount – Freezer on top / Horizontal handles
Total Capacity: 401ltrs
Net Fridge Capacity: 291ltrs / Net Freezer Capacity: 78ltrs
Reversible doors
Full No Frost – Dynamic Multi air flow system
Electronic panel control (LED) / Interior lighting (LED)
Freezes 8kg in 24hours / 14 hours keep temperature after electricity failure
Noise level: 43 (dB(A) re 1 pW)
Climate zone: SN-T (10°C – 43°C)
Yearly electricity Consumption: 342kWh
Energy efficiency rating: A+
Dimensions: HxWxD = 171 X 70 X 77cm