Built In, Built-in Cooking, Cooker Hoods
BOSCH DWB98PR50 Series 8 Chimney Hood 90 cm STAINLESS STEEL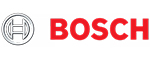 PerfectAir sensor: 

automatic hood control for high efficiency and low noise levels.
Very quiet operation: high efficiency of the hood, with minimal noise.
Easy to clean interior: hidden screws and cables along with rounded edges make cleaning easier.
 Check your cooker hood.
Home Connect: smart hoods with internet connection, make your life easier.
€1.170,00

Specifications
Overhead handling, TouchControl and LightLine
Extraction or option of recirculation with charcoal filter
For building in between wall units or independently mounting on the wall
Box slim design
Max.Capacity: 790m³ air/hour with free air exctraction
TouchControl – LightLine
Home Connect
cookConnect System
LowLift button controls
Noise Level (min-max): 45 – 55dB
Illumination via 3 x 1,5 Watt LED lights
Softlight Dimmer Function
Automatic shut-extension for 10 minutes
Saturation indicator for metal filters

3 power levels + 2 intensive levels

EcoSilence Drive

3 Metal grease filters, dishwasher-safe

Energy Efficiency Class A+

Diameter pipe ø 150 mm (ø 120 mm enclosed)
Product Dimensions with air extraction (HxWxD): 628-1064 x 898 x 500 mm