Built In, Built-in Cooking, Cooker Hoods
BOSCH DWB96BC60 Series 2 Chimney Hood 90 cm Black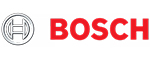 Large extraction capability as a result of which you ensure fast and optimal kitchen air quality.

LED lighting: 

The energy-efficient lighting provides white and good lighting for the hearth area.

 

Metal grease filters, to filter grease and other solid particles from the air being sucked in.



Grease filter: 

Filters over 85% of the grease in your kitchen.
General characteristics
Device typeFireplace
ColourBlack
Special characteristics
Maximum absorbency619 m3/h
Response rates (speeds)3
Engine number1
Noise level70dB
Filter typeMetallic
Removable – washable filtersIt has
Type of ventilationExtraction/Recirculation of Air
Ability to change filters toActivated Carbon
Indications & Handling
LED lightingIt has
Touch buttonsHas no
MetopeIt has
Performance & Consumption
Annual consumption47.40 kwh
Fat retention performanceB
Lighting performanceA
Automatic shutdownHas no
Energy classB
Maximum Power220W
Smart Functions
Dimensions & Weight
Dimensions (H x W x D)53cm x 90cm x 50cm
Weight13,400 kg