Breackfast, Breakfast Preparation, Breakfast Preparation, Built In, Coffee, Coffee, Coffee Maker, Small Appliance, Small Appliances
BOSCH CTL636ES6 Series 8 Built-in fully automatic espresso coffee machine Stainless steel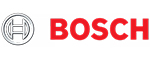 AromaDouble Shot: Extra-strong coffee with less bitterness, thanks to two grinding and preparation processes.
 

CeramDrive: 

High quality grinder manufactured using very durable ceramic.
Home Connect: Home appliances with smart connection for an easier life.
Intelligent Heater: Perfect temperature for brewing coffee with a rich aroma thanks to the SensoFlow system.
 

OneTouch function : 

All coffees at the touch of a button – whether espresso or cappuccino.
Specifications
TFT display with interactive menu
8 personalised beverages Save 8 favourite beverages with individual names and adjustable mixing ratio of milk and espresso
Cappuccino: Prepare two cups simultaneously for all coffee varieties
Removable 2.4 ltrs water tank
Early warning when bean container or water tank are close to empty

"sensoFlow system" – Innovative heating system

One-touch function for Espresso Macchiato, Latte Macchiato, white coffee, Cappuccino, personalised milk mix beverage

aromaDouble Shot – Extra strong coffee without compromise in aroma

Beverage temperature adjustable individually: Coffee: 3 grades, Hot water: 4 grade

"silent ceram drive" – Premium ceramic grinding unit
One-touch coffee milk specialities with especially fine-pored milk froth thanks to an innovative milk frother
In addition to beverages also available separately: milk foam, warm milk, hot water
Reduced heat up time: fastest first cup
Water pump with 19 bar pressure
Separate container for pre-ground coffee
Home Connect app allows you to access the appliance from anywhere – at home using WiFi, when away from home using the mobile phone network.
Remote start: Select and configure beverages in the app, then remotely start the beverage preparation
CoffeePlaylist: Enter multiple beverage wishes in the app at once, e.g. for visitors; the appliance will then prepare them one after another
CoffeeWorld: 17 additional international coffee specialties are available in the app – from
Australian Flat White to Vienna Melange to Colombian Cortado
Removable brewing unit: Easy and hygienic cleaning under running water
steam blast: Fully-automatic steam cleaning of the milk system after every beverage
All milk nozzle parts are easily removable, separable, easy to clean and dishwasher proof
Automatic quick rinse program when switched on or off
Removable drip tray including container for coffee grounds
Fully automatic descaling & cleaning program
Display of remaining cups before Cleaning, Change of water filter, Decalcification