Breakfast Preparation, Kettles, Small Appliances
BOSCH TWK3A011 CompactClass Kettle, White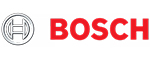 Rated 5.00 out of 5 based on

23

customer ratings
Boiling water – easily and safely
 

Water level indicator on two sides: 

easily see the water level – convenience for right-handers and left-handers.

 

Covered heating element – easy to clean and longer life.

 Nozzle filter 

: 

removable filter for easy cleaning – retains salts.

 

Cable winding and practical storage.

 

Power 2400 Watt: 

Water heating in a short time.
Technical Specifications
Power: 2000-2400 W

Removable salt filter

Ability to rotate the base 360º

Easy filling

Large opening for easy cleaning

Latch on the lid

Automatic shutdown when the water boils

The kettle switches off automatically when detached from its base

Non-slip feet at the base

Illuminated on-off switch

Easy cable storage

Capacity 1.7 l

Hidden stainless steel heating element

Large XL window: convenient visual access to the water level for right-handers and left-handers

Overheat protection

Water level indicator – readable from outside, on 2 sides / right-left, readable from inside

1 cup (0.25l) min. fill