Built In, Built-in Cooking, Cooker Hoods
BOSCH Chimney Hood 900 mm A+ Black DWK97JM60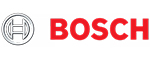 Rated 5.00 out of 5 based on

23

customer ratings
Sloping hood: Ideal for better monitoring of your utensils.
Silent: maximum absorption with very low noise levels.
Easy to clean inside: hidden screws and wires along with rounded edges make cleaning easier.
EcoSilence Drive: The highly efficient engine saves energy, not efficiency.
TouchSelect control: quick selection of desired settings and lighting with touch keys.
LED lighting: Energy efficient lighting provides white and good lighting for the hearth area.
€859,00
Design:
Inclined glass brand design
KSB crystal surface
Mint, TouchControl and LED
Operations and Performance:
AU
With the Clean Air Plus exhaust kit (available as an optional accessory) your device reaches the following levels:
Absorption capacity in recycling mode:
Maximum normal operating range: 410 m³ / h
Intensive: 631 m³ / h
Noise levels in recycling mode with Clean Air Plus odor filter:
Maximum degree of normal operation: 63 dB (A) re 1 pW
Intensive: 74 dB (A) re 1 pW
Absorption capacity in the extraction mode according to EN 61591 ø 150 mm:
Maximum degree of normal operation 436 m³ / h
Intensive 722 m³ / h
3 stages of normal operation and 1 intensive
Noise levels min./max. normal operation: 47/54 dB (According to European Directive 65/2014)
EcoSilence Drive motor with BLDC technology, for maximum efficiency and energy savings
Total power: 143 W
Comfort:
Discreet lighting with 2 LM3-01_LED_1,5W
General Characteristics:
Energy class: A +, on a scale of energy classes from A +++ to D
Average annual energy consumption: 32.1 kWh / year *
Fluid dynamics: A *
Lighting efficiency: A *
Fat retention efficiency: B *
Lighting intensity: 238 lux
Color Temperature: 3500 K.
2 x Metal grease filter, with aluminum frame that is dishwasher safe
Yes
Gardy socket with ground 1.3 m
Dimensions:
Tube diameter Ø 150 mm, 120 mm
Export mode (HxWxD): 928-1198 x 890 x 499 mm
Recycle mode (HxWxD): 988-1258 x 890 x 499 mm