Built In, Built-in Cooking, Cooker Hoods
BOSCH Chimney Hood 900 mm A Black DWF97RU60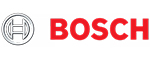 Rated 5.00 out of 5 based on

23

customer ratings
Flat design hood: always keep an eye on your pots and pans with this design highlight.
Especially silent: maximal extractor performance with minimal noise
Easy-to-clean interior: hidden screws and cables along with rounded edges make cleaning easy.
7-segment display with control ring: settings and light can be selected conveniently by turning the control ring.
LED-Illumination: The energy-saving lighting provides white and good lighting for the hob area.
Intensive speed setting: removes strong kitchen odours especially quickly and effectively.
€1.229,00
Design:
Chimney hood
Flat brand design
Appliance color: black
Glass plate: clear glass black printed
2 capture areas: front side and bottom side
Suitable for ducted or re-circulated extraction
Environment and Safety:
Energy Efficiency Class: B*
Average Energy Consumption: 40 kWh/year*
Blower Efficiency Class: B*
Lighting Efficiency Class: A*
Grease Filtering Efficiency Class: B*
Noise min./max. Normal Level: 43/57 dB*
Comfort:
Wall fixing inclined/flat/cube
7-segment display with control ring
TouchControl for extractor speeds and light
Electronic controls via TouchControl with Electronic display
TouchControl, Rotary swivel (3 speeds plus 2 intensive) with Electronic display, 2×7-segment
3 speeds plus 2 intensive
easy to clean Innerframe
RimVentilation
Filter cover glass
Light dimmer function
SoftLight
Saturation indicator for metal and charcoal filter
Metal grease filter, dishwasher safe
Operating and Power:
Automatic revert setting, 6 minutes
Max. extraction rate: 717 m3/h
Power:
Power rating: 146 W
BLDC for Ventilation
2 single inlet vertical, BLDC for Ventilation
Twin channel high performance fan motor
Light Intensity: 589 lux
Technical Information:
Operation with gas cooktop not allowed
2 x 3W LED
In recirculation operation chimless use possible
For recirculated extraction a recirculating kit or a CleanAir recurculation kit (accessory) is needed
Extraction rate according to EN 61591 ø 15 cm: max. Normal use 394 m³/h Intensive 717 m³/h
Extraction rate exhaust air according to EN 61591: max. normal use 394 m³/h, intensive 717 m³/h
Noise level according to EN 60704-3 und EN 60704-2-13 at max. normal use exhaust air: 57 dB(A) re 1 pW (44 dB(A) re 20 µPa sound pressure)
Noise level according to EN 60704-3 und EN 60704-2-13 exhaust air: Max. normal use: 57 dB(A) re 1 pW (44 dB(A) re 20 µPa sound pressure) Intensive: 70 dB(A) re 1 pW (57 dB(A) re 20 µPa sound pressure)
Extraction rate in recirculation mode: Max. normal use: 311 m³/h Intensive: 578 m³/h
Colour Temperature: 3500 K
Measures:
90 cm
Diameter pipe Ø 150 mm (Ø 120 mm enclosed)
Dimensions recirculating, chimney (HxWxD): 1079-1349 x 890 x 263 mm
Dimensions recirculating with CleanAir module (HxWxD): 1209 x 890 x 263 mm – mounting with outer chimney 1279-1549 x 890 x 263 mm – mounting with telescopic chimney
Dimensions recirculating, chimless (HxWxD): 550 mm x 890 x 263 mm