Built In, Built-in Cooling, Built-in Fridge Freezers
BOSCH KIR24V51 Built-In One Door Fridge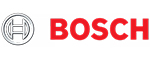 Rated 5.00 out of 5 based on

23

customer ratings
Built-in single-door refrigerator with a total gross capacity of 224lt, automatic maintenance defrost and energy class A +.
€599,00

Cooling System:
Low Frost
Total Capacity:
224 ltrs
Fridge Capacity:
224 ltrs
Energy Class:
A+
Energy Consumption:
132 kWh / year
Serie / 2 KIR24V51 Low Frost
Built-In Refrigerator
The refrigerator with vegetable drawer and extra deep door trays: lots of room for your fruits and vegetables and extra space for bottles.
Vegetable drawer with rippled base: protects fruits and vegetables from condensation.
Extra deep door trays: extra room for large bottles and containers.
Features:
Performance and Consumption:
Energy efficiency class: A+
Annual energy consumption 132 kwh (per year).
Climate class SN-ST (10°-38°C) (It works perfectly in temperatures of Greek environment (10-38°C) without straining the motor.)
Total net capacity: 221 liters
General features:
Built-In Dimensions (H x W x D): 122.5 x 56 x 55 cm
Right hinged door, door reversible
Defrost process fridge section: Automatic
In the fridge:
6 removeable safety glass shelves of which 3 are movable(High strength shelves not shatter if broken. Moreover, absorb and emit cooling)
1 vegetable/salad container with rippled base for improved air circulation.
Technical Specifications:
General features:
Product category: Single-zone refrigerator
Product Type: One Door Fridge
Built-in / Free-standing: Built-In
Installation typology: Full-integrated
Type of control: mechanical
Connection Rating (W): 90 W
Current (A): 10A
Voltage (V): 220-240 V
Frequency (Hz): 50Hz
Approval certificates: VDE
Type socket outlet: with earthing Gardy
Length electrical supply cord (cm): 230,00 cm
Number of compressors: 1
Total gross capacity: 227 liters
Total net capacity: 224 liters
Number of independent cooling systems: 1
Product height (mm): 1.221 mm
Product Width (mm): 541 mm
Depth (mm): 542 mm
Depth with open door 90 degree (mm): 1.140 mm
Packaged product Height (mm): 1.300 mm
Packaged product Width (mm): 635 mm
Packaged product Depth (mm): 615 mm
Minimum height for installation (mm): 1.225 mm
Minimum width for installation (mm): 560 mm
Minimum depth for installation (mm): 550 mm
Net weight (kg): 41,000 kg
Gross weight (kg): 45,000 kg
Noise level (dB(A) re 1 pW): 36 dB
No Frost system: No
Defrost process fridge section: Automatic
Fast cooling switch: No
Door opened indicator: No
Internal fan: No
Door hinge: Right reversible
Shelves for Bottles: No
Number of shelves in fridge compartment: 5
Number of Adjustable Shelves in fridge compartment (Stck): 5
Shelf material: Glass
Included accessories: 1x Egg tray
Reversible Door Hinge: Yes
Product height (mm): 1.221 mm
Packaged product Dimensions (mm): 1300 x 615 x 635 mm
Built-In Dimensions (H x W x D): 122.5 x 56 x 55 cm
Depth with open door 90 degree (mm): 114.00 cm
Width with open door 90 degree (mm): 60.00 cm
Thermometer fridge section: No
Number of shelves in fridge compartment: 6
Instructions: English, French, German, Greek, Spanish, Italian, Dutch, Portuguese, Turkish …
Type of control: Mechanical
Light: Yes
Notify me when door open: No
Dimensions (H x W x D)
1221 x 541 x 542 mm
Built-In Dimensions: 1225 x 560 x 550 mm